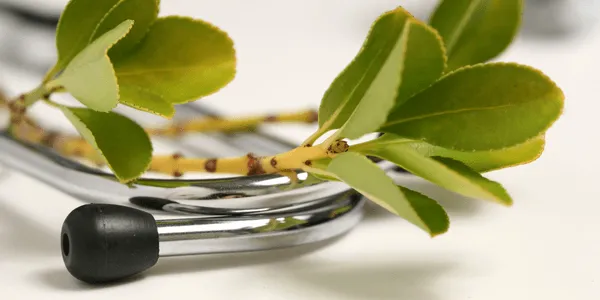 The Cactus is one of the most notable plants we see around. Cactus plants tend to stand out not only because of their looks but also because of the function they serve and how they survive.
Cactuses are known for their nutrients as well as their medicinal value. However, the common ingestion of cactus plants is a recent discovery.
It's been popularized now by social media and all the lovely recipes present on the internet regarding different parts of the cactus plant.
If you're still on the fence about eating any part of the cactus, you may be surprised to know that it has a lot of health benefits.
If you're someone with a chronic condition or you know someone with one, then reading up on the health benefits of cactus may be exactly what you need. The major parts of the cactus plant which people eat are the cactus pads of the nopals or the prickly pear.
However, cactus is now also being added in the form of supplements into people's diets. So if none of the prickliness suits your fancy, you might as well just take one of these.
To help you decide if you want to eat cactus, read on as we tell you the many health benefits.
Health Benefits of Nopal Cactus
Many types of cacti may be available to you. One of the most common cactuses in southwestern regions of the United States and Mexico is the Nopal Cactus, also called the prickly pear cactus.
It would be best if you ate these cactus pads when they're young because any attempt at eating the cactus pads when you're old is fruitless as they become too tough to eat.
People use the Nopal Cactus in many ways. For instance, there are many jellies and supplements which use these types of cacti to harden them.
The cactus also has a degree of medicinal uses and health benefits which we'll discuss below.
It's an Antiviral
After the advent of the COVID-19 virus, the way we look at viruses has changed. Thus, the Nopal cactus acting as an antivirulence is amazing.
Some preliminary research also states that the antiviral attribute can help with HIV and Herpes and RSV and HSV.
It Protects Nerve Cells
Like any other cells in your body, nerve cells can also be damaged easily. The damage can result in sensory loss or pain.
Sensory loss can be extremely traumatic for people. Immune-compromised people are more prone to infections attacking their nerve cells.
Thus, people with weaker immune systems should take cactus supplements. A study in 2014 found that cactus has certain neuroprotective properties which prevent nerve damage in anyone who ingests it.
Rich in Antioxidants
Antioxidants are chemicals that protect our cells from damage caused by free radicals.
The Nopal Cactus is also full of antioxidants, so you're less likely to recover from wear and tear if you have these cacti in your diet.
A 2013 Study also found that the cactus can reduce oxidative stress. Antioxidants can also benefit everyone regardless of age and conditions they currently have.
It can Regulate Blood Sugar Levels
People with insulin resistance are prone to all kinds of diseases. Regulating blood sugar is difficult for some people as their gut doesn't release insulin.
Instead, they must ingest synthetic insulin made in a lab.
With Insulin prices tracking ever the more in America, it's only natural that people are now looking for other, more organic alternatives to regulating their blood sugar levels.
One of these alternatives is eating a Nopal Cactus. A 2012 study states that you should take a nopal cactus, together with diabetes medications, so they can help regulate blood sugar.
It Helps Treat an Enlarged Prostate
An enlarged prostate can be an uncomfortable problem for men, which can cause them to urinate more frequently.
There's been some research into how the Nopal Cactus can help men with their enlarged prostate so they don't have to urinate quite as often.
The cactus is also said to hold solutions for prostate cancer. It's an organic method, so you don't have to worry so deeply about prescription medication.
Reduce Cholesterol
Researchers have also looked at evidence saying that Nopal Cactus can reduce cholesterol. It stated that while the total levels of cholesterol were reduced.
The amount of bad cholesterol, scientifically called Low-Density lipids, dropped even more than normal.  Nopal cactus is organic, which means it could be an alternative to traditional cholesterol medications.
Say GoodBye to Hangovers
If you've spent your day engaging in a significant amount of drinking and you have to go to work the next day, you're likely to be hungover.
However, you have to take a small amount of cactus extract before you start drinking alcohol. You can't fix the problem by taking the extract later, so it's a preventative measure instead of a complete cure.
It may also not kill the hangover phase completely. Instead, you'll find that the hangover isn't as severe as you initially thought.
Some Other Health Benefits of a Cactus
The health benefits of a cactus are many. They are well-known for their ability to prevent hunger pangs, which is ideal for dieters.
The fruits are also good for diabetics, as they help regulate the glucose level in the body. In addition, cactus fruits contain iron, vitamins, and other vital components that promote and maintain a healthy heart.
It Boosts the Immune System
Cactus fruits or the prickly pear are an excellent source of Vitamin C, one of the greatest immune boosters.
For best results, you should take regular doses of vitamin C as they help increase the production of white blood cells. White blood cells are the body's major defense line against all kinds of diseases.
Additionally, they will keep you safe, and you're less like to contract any type of viral infection due to the protection afforded by the increased concentration of vitamin C in your system.
If you do get infected, your body has a better chance of recovering.
It Fights Cancer
The cactus pad, which is generally the part most people eat, has many antioxidants. The antioxidants are phenolics and flavonoids namely.
These antioxidants help your body protect its healthy cells from damage by free radicals related to cardiovascular diseases and cancer.
The Prickly Pear, the cactus fruit, also has phytochemical compounds that slow the growth of cells in the colon, liver, breast, and prostate cancer without harming cells.
Thus, it's a healthier route for people to take as it helps fight cancer from the inside.
Improves Digestion
If you're someone who has issues in your gut, then eating cactus may be beneficial for you. Cactus plants are essentially roughage.
Thus, they help create better and healthier bowel movements which can help you digest your food better. Nopales helps in reducing cellulite while also improving the ability of the body to retain water.
This fact helps with an uptick in the speed of bowel movements which helps you digest your food easily. It's a fiber-rich food that helps you reduce carcinogens and gives you better digestive health.
It Helps Reduce Weight
Weight loss is a controversial topic in the news nowadays. But the problem with weight loss is not that of the weight itself but how it's achieved.
Cactus doesn't provide any chemicals or laxatives which will make you relieve your gut constantly. But rather, it is a low-calorie food rich in amino acids, vitamins, and minerals.
It makes it amazing for weight loss. It has 17 amino acids, 8 of which are essential. It also gives anyone who eats it a substantial amount of energy which means you can get full while eating very few calories.
The fullness means that you're likely to eat less food. This means that in the cycle of it all, you're likely to lose weight.
Helps Reduce Inflammation
Some researchers also claim that the cactus has anti-inflammation properties that help fight against burn in muscles, cardiovascular systems, gastrointestinal tract, and arteries.
Cactus plants have been found to possess bio-flavonoid quercetin, which neutralizes cell-damaging compounds and helps in acting as an analgesic because of the anti-inflammatory properties it possesses.
It also helps with ulcers in the gut and helps fight edema, and restricts leukocyte migration.
Helps Prevent Gastric Ulcers
Gastric ulcers are generally painful sores present on the stomach's lining. There's a layer of mucus on the stomach lining, which thins with time.
This lining protects the stomach from digestive juices. Once the lining becomes thin, you're more likely to get ulcers in the gut as the digestive acids start to act on it.
Some common signs of gastric ulcers are nausea, heartburn, anemia, weight loss, and vomiting.
The cactus fruit helps with the gastric mucosa, leading to the regulation and reduction of pro-inflammatory chemicals.
What Are Some Ways to Eat Cactus?
Now that we've discussed the many benefits that a cactus plant has. We can talk about the ways that you may go about preparing it for a feast.
It depends on what part of the cactus plant you want to eat. You can have the cactus pad, or you can settle for the prickly pear.
Some people like the juice, which they will be able to squeeze out of the cactus plant. It's a plant, so it can be rougher to ingest.
However, there are several ways that you can eat it, so it tastes good to you.
Grilled Cactus Pads
To grill cactus pads, all you need is to crack open your barbecue grill. Take the pads of your cactus and start de-needling them.
Once you're done removing the needles from your cactus pads, you want to slather them with olive oil and then put them on your grill.
Watch as they become a little charred on both sides, then remove them from the grill. You can season them in whatever way you want.
Scrambled Eggs
For this recipe, you'll have to peel off the spine-like nodules and scrub the cactus pads.
After you've done that, you can cut the pad into small pieces and fry them in butter for at least 5 minutes.
Once you're cactus parts soften, you can pour your eggs and cheese into the pan, all while moving around your spatula or wooden spoon.
You can watch as all the ingredients come together and mix. Then you can take the mixture; place it in your large mixing bowl until you're ready to serve it.
Final Thoughts
There are many health benefits to ingesting cactus, and we have mentioned some of them in this article. Some people eat cactus because they like the taste.
Some people have termed it a superfood that they enjoy eating, as it is beneficial for them. 
Regardless of the reason, we can safely say that they serve benefit to one's health and thus people should eat it.
As far as the methods for its preparation are concerned, there are many other ways for you to prepare it, depending on your own taste buds.
Frequently Asked Questions (FAQ)
Is cactus A Superfood?
According to a study, eating cacti can lower blood glucose and cholesterol levels. Cactus is said to be a superfood in The American Journal of Clinical Nutrition.
Is aloe vera a cactus?
Yes, aloe vera is a cactus. It is a succulent plant and can grow to more than two meters tall.
Can You Drink Cactus Water for Survival?
Cactus water is a refreshing drink to have during desert hikes but it is not recommended for long-term use because it has the potential to make you sick.
Desert cacti can be used for drinking, but some species are not safe for human consumption. Some species of cacti are edible, but many are poisonous.
You should never eat cacti that you find in the wild unless you have positively identified the species and know for sure that the plant is edible.
Other Related Articles you must Read